FLIR Spinnaker Camera¶
Summary¶
Spinnaker is a proprietary GenICam3 compatible library that supports USB 3.1 and Gigabit Ethernet cameras distributed by FLIR (Point Grey).
Spinnaker should not be confused with FlyCapture2.  Cameras compatible with FlyCapture2 are not necessarily compatible with Spinnaker and vice versa.  Most notably, USB 2.0 and Firewire cameras, which are supported by FlyCapture2, are not supported by Spinnaker. Specific differences can be found on this FLIR Knowledge Base Article.
Installation¶
Camera drivers can be downloaded from the FLIR website and need to be installed before use with ScanImage.
ScanImage® is capable of automatically interfacing with the camera once drivers are installed.
Configuration¶
From the Camera drop down, select your Camera.
You will need to provide an arbitrary camera name, the camera's model Number, and the camera's Serial Number.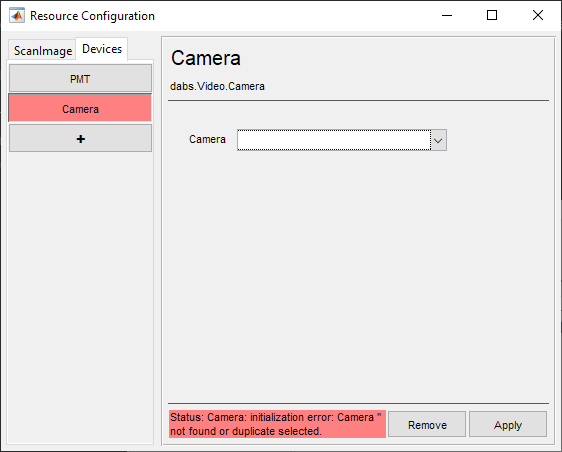 Troubleshooting¶
The Configuration drop-down does not list the correct camera¶
Check to see if the correct drivers are installed for the camera. Make sure that the camera is compatible with the Spinnaker SDK and that the PC has the right hardware requirements to use it. This can be confirmed by installing FLIR's SpinView utility GUI and attempting to acquire with the camera.